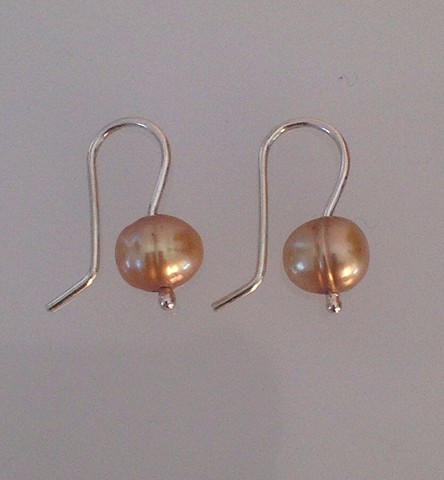 Champagne Pearl Simple Drop Earrings
Sterling silver, champagne pearls
.75 inches long including wires
This pair of earrings has the world's largest collection of avocado pits, but is unsure of how to display them.
$25
Each piece is packaged in a recycled paper box, ready to wear or to give as a gift.
It should ship within 2 to 3 days of your order.
Stacey Lane, Studio Jeweler