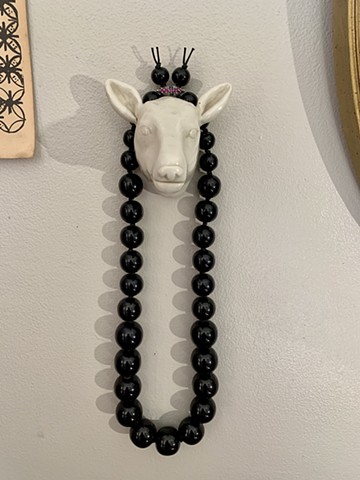 Chunky Black Bead Necklace
Resin Beads, Sterling Silver, Lab Created Rubies
The necklace is approximately 27 inches in length - it goes over the head.
This necklace has a large collection of gem-encrusted rodeo belt buckles in a display case in its living room.
I have hoarded these beads for years because it is hard to let them go. They are very striking.
Sold
Each piece is packaged in a recycled paper box, ready to wear or to give as a gift.
It should ship within 2 to 3 days of your order.
Stacey Lane, Studio Jeweler