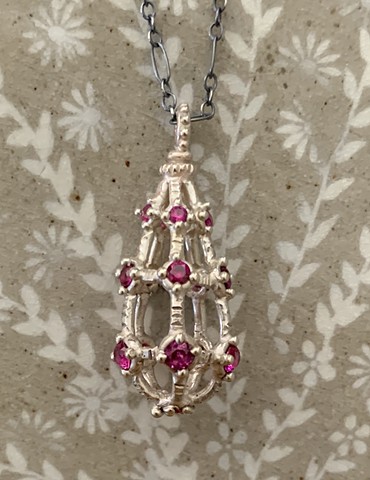 Golden Bag of Air
Low karat gold, lab created rubies, sterling silver
Pendant is 1.33 inches tall, 18 inch long chain
A rather inefficient bag, it can only hold the air of the place you are when you are there, and leave it behind for the next place.
At Mora Jewelry in Asheville.
Each piece is packaged in a recycled paper box, ready to wear or to give as a gift.
It should ship within 2 to 3 days of your order.
Stacey Lane, Studio Jeweler