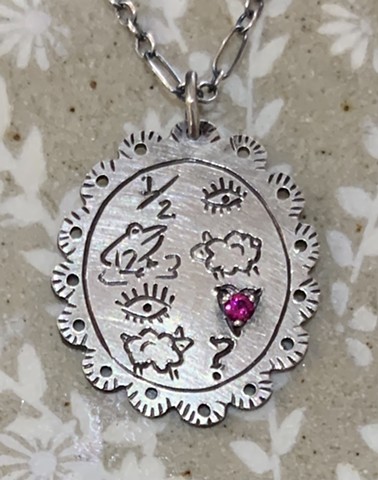 Half Eye Toad Ewe Eye Love Ewe?
Sterling silver, lab created ruby
Pendant is 1 inch tall, chain is 18 inches long
$150
Sold
Each piece is packaged in a recycled paper box, ready to wear or to give as a gift.
It should ship within 2 to 3 days of your order.
Stacey Lane, Studio Jeweler