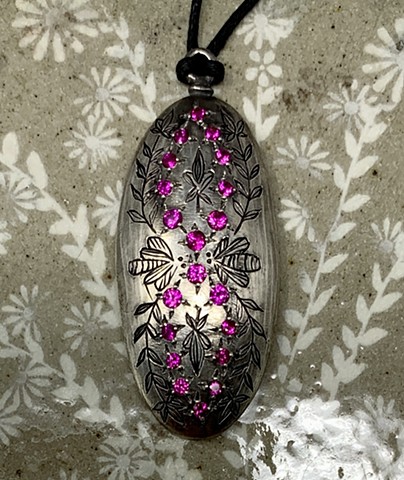 Engraved Lozenge Pendant with Bugs and Vines
Sterling silver, lab created rubies
Pendant is 2 inches tall.
For the quiet workings of the world...
This piece is intended to feel substantial - it comes on a cord that can be put over the head.
$325
Each piece is packaged in a recycled paper box, ready to wear or to give as a gift.
It should ship within 2 to 3 days of your order.
Stacey Lane, Studio Jeweler