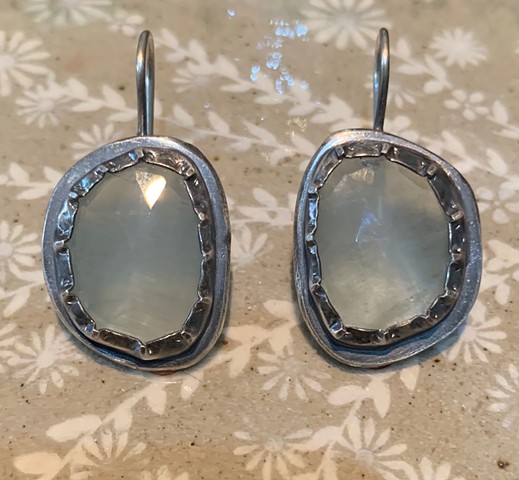 Georgian Earrings with Rose Cut Light Green Stones
Sterling silver and green stone - chalcydony?
1.25 inches tall
These earrings wish they could photograph themselves, so their lovely faceting would be shown off more effectively.
Currently at Mica Gallery in Bakersville, NC
Each piece is packaged in a recycled paper box, ready to wear or to give as a gift.|It should ship within 2 to 3 days of your order.
Stacey Lane, Studio Jeweler