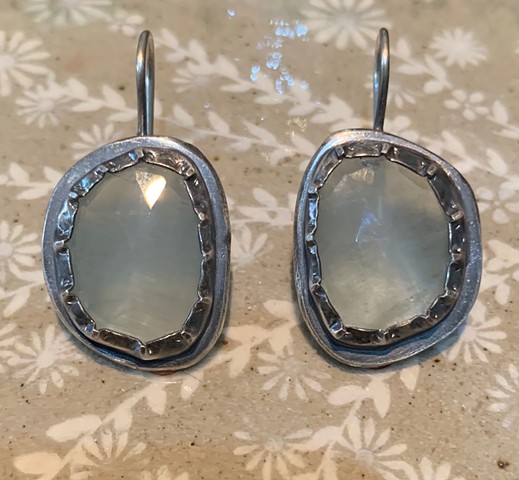 Georgian Earrings with Rose Cut Light Green Stones
Sterling silver and green stone - chalcydony?
1.25 inches tall
These earrings wish they could photograph themselves, so their lovely faceting would be shown off more effectively.
$200
Each piece is packaged in a recycled paper box, ready to wear or to give as a gift.|It should ship within 2 to 3 days of your order.
Stacey Lane, Studio Jeweler